Shell Federal Credit Union Community Room
The Katy Area Chamber's Shell Federal Credit Union Community Room is where the Chamber hosts the majority of its meetings. The Community Room is also available for rent to our members and community.
For larger meetings, our 750 sq.ft. Community Room can hold up to 70 people (subject to room layout). The Chamber has a 75" Samsung Smart TV that is also available for use during presentations. The Shell Federal Credit Union Community Room is available Monday - Thursday, 9:00 AM - 5:00 PM and Fridays from 9:00 AM - 3:00 PM.
$100 - Half Day Use During Business Hours
$200 - Full Day Use During Business Hours
$300 - Before or After Business Hours
$400 - Full Day Weekend Rental
$25/EA - Use of Bar High/Cocktail Tables (Max of 6)
Main Room Layout Descriptions
Auditorium - Rows of chairs only facing the front of the room.
Board Room - Large rectangle for Conference or Board Meetings.
Classroom - Rows of tables and chairs facing the front of the room.
PODS - Tables put together in groups of 4-6, useful for group work (Max of 6 PODS).
Reception - Tables lining the perimeter of the room with limited seating (Ideal to add Bar High)
U-Shape - Tables organized into U-Shape for more interactive presentations.
Additional Fees
Sodas and/or bottled water can be supplied for an additional fee, however catering is the renter's responsibility. The Chamber does not contact the caterer. However, we do have a preferred list of catering vendors.
Facility Rental Policy | The Katy Area Chamber of Commerce (KACC) allows the use and rental of the KACC facility by its current members for events, which include meetings. The content of the event must be disclosed on the Room Rental Form prior to the event. By allowing a rental, KACC is not endorsing an individual, an organization, or the content of the event. No advertisements or notices regarding the event may state or imply that KACC is the host of the meeting without the express written approval of KACC. The Chamber reserves the right to request a disclaimer on all advertisements or notices. KACC reserves the right to refuse a rental if the individual, organization, or event is controversial or offensive in nature as determined by KACC in its sole discretion. Individuals, organizations, or events with content that are in conflict with KACC's mission and values and position on diversity and inclusion will not be allowed to use the KACC facility.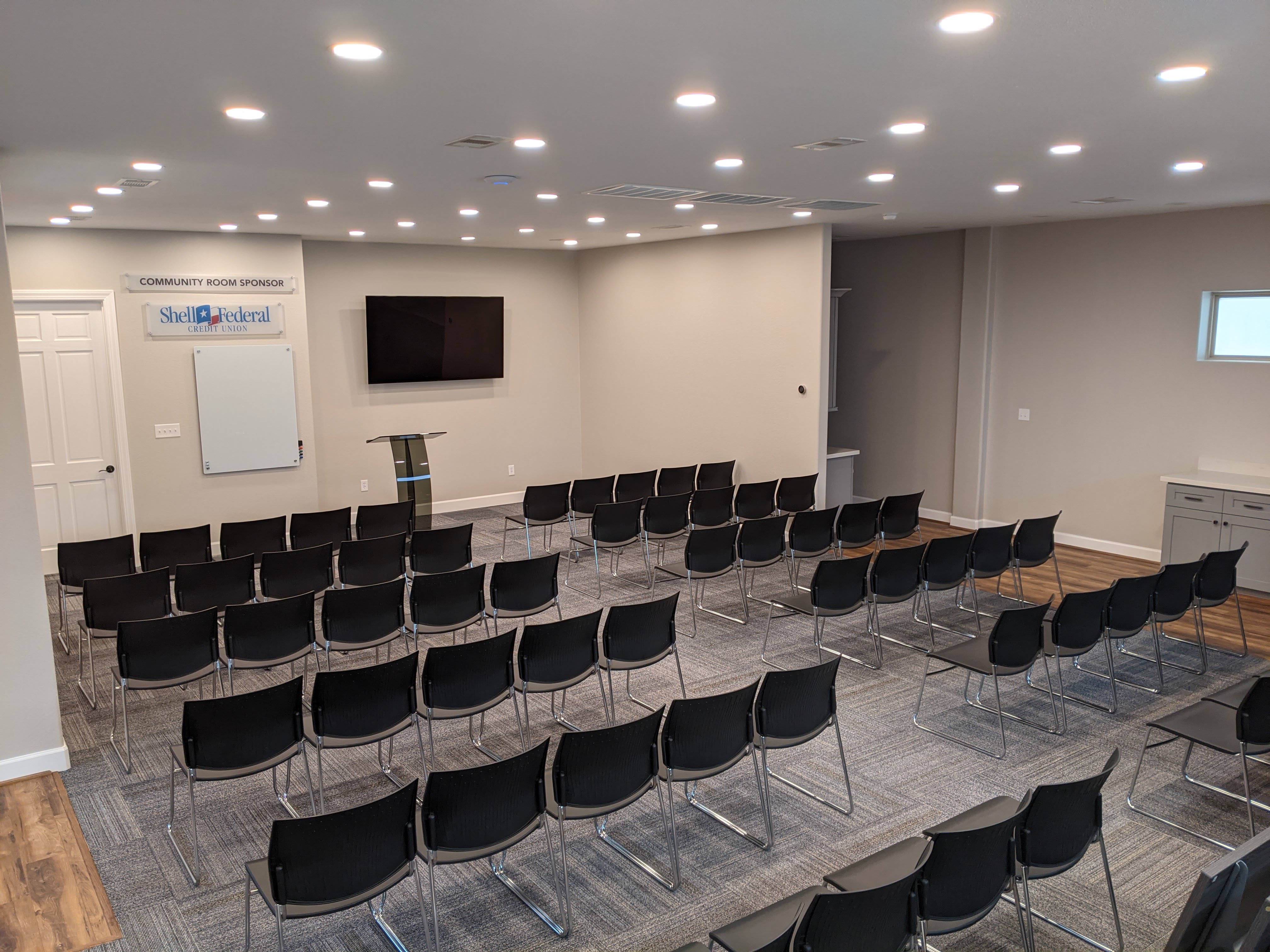 Auditorium | 60 Max Capacity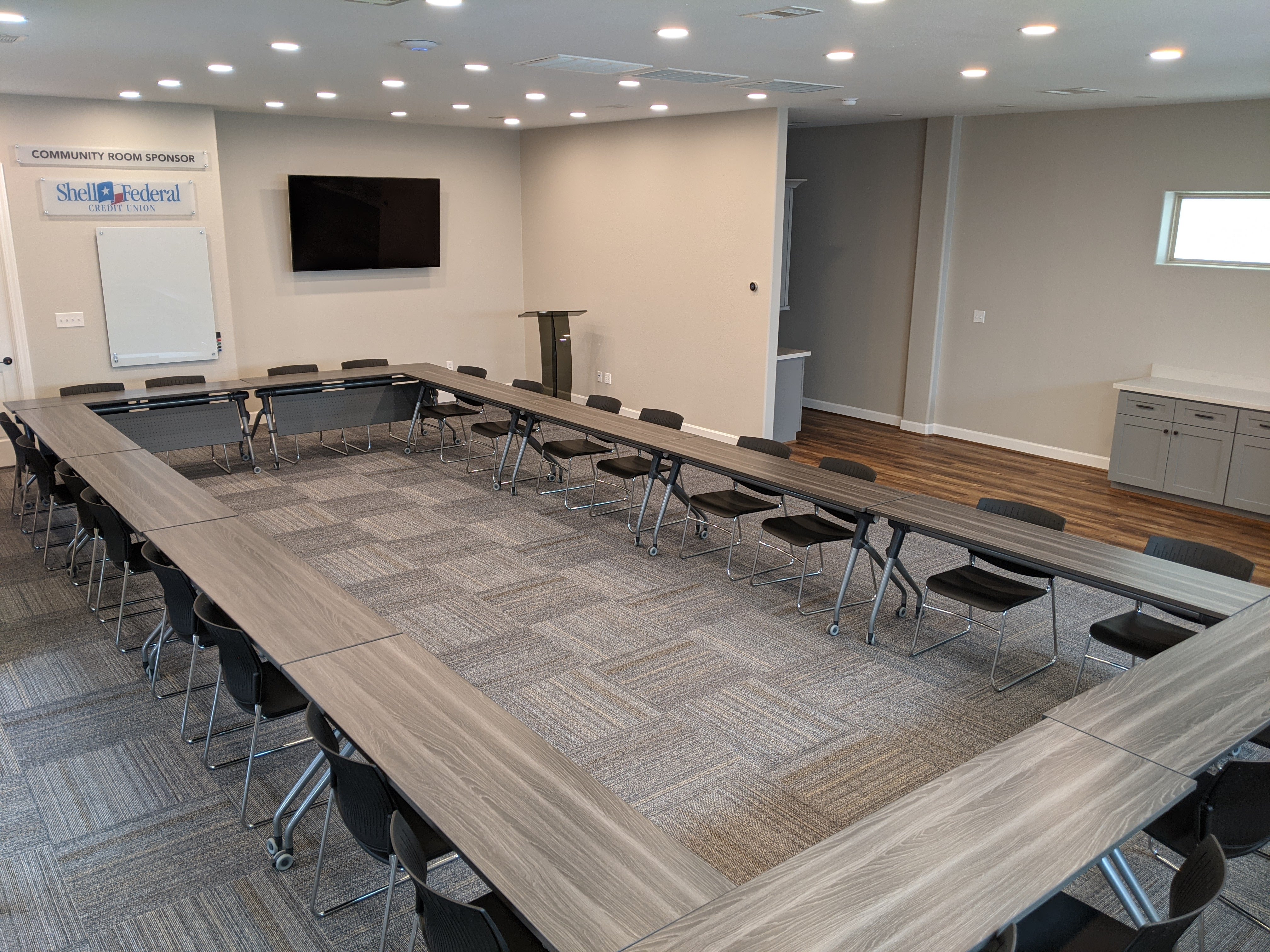 Board Room | 36 Max Capacity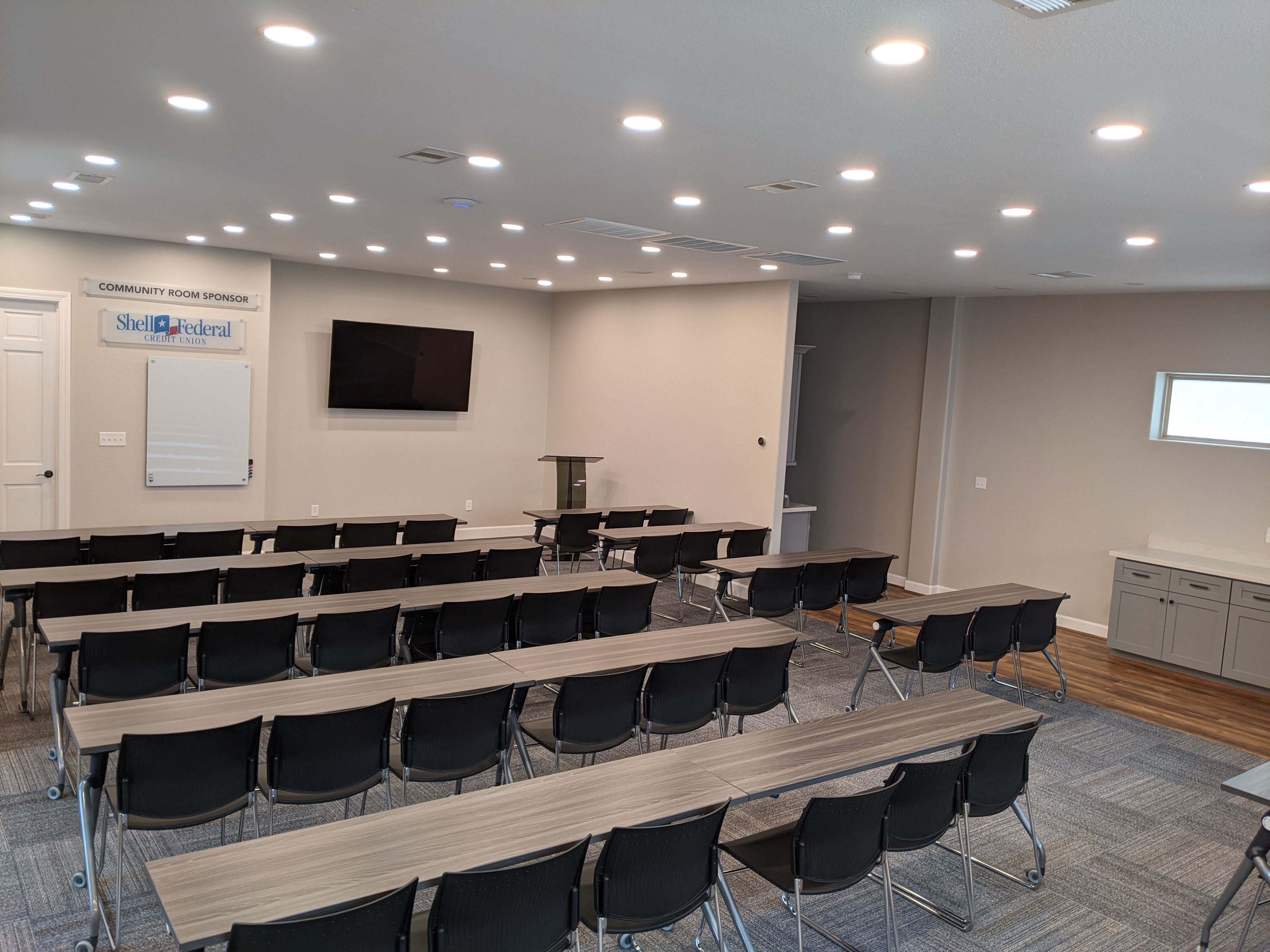 Classroom | 45 Max Capacity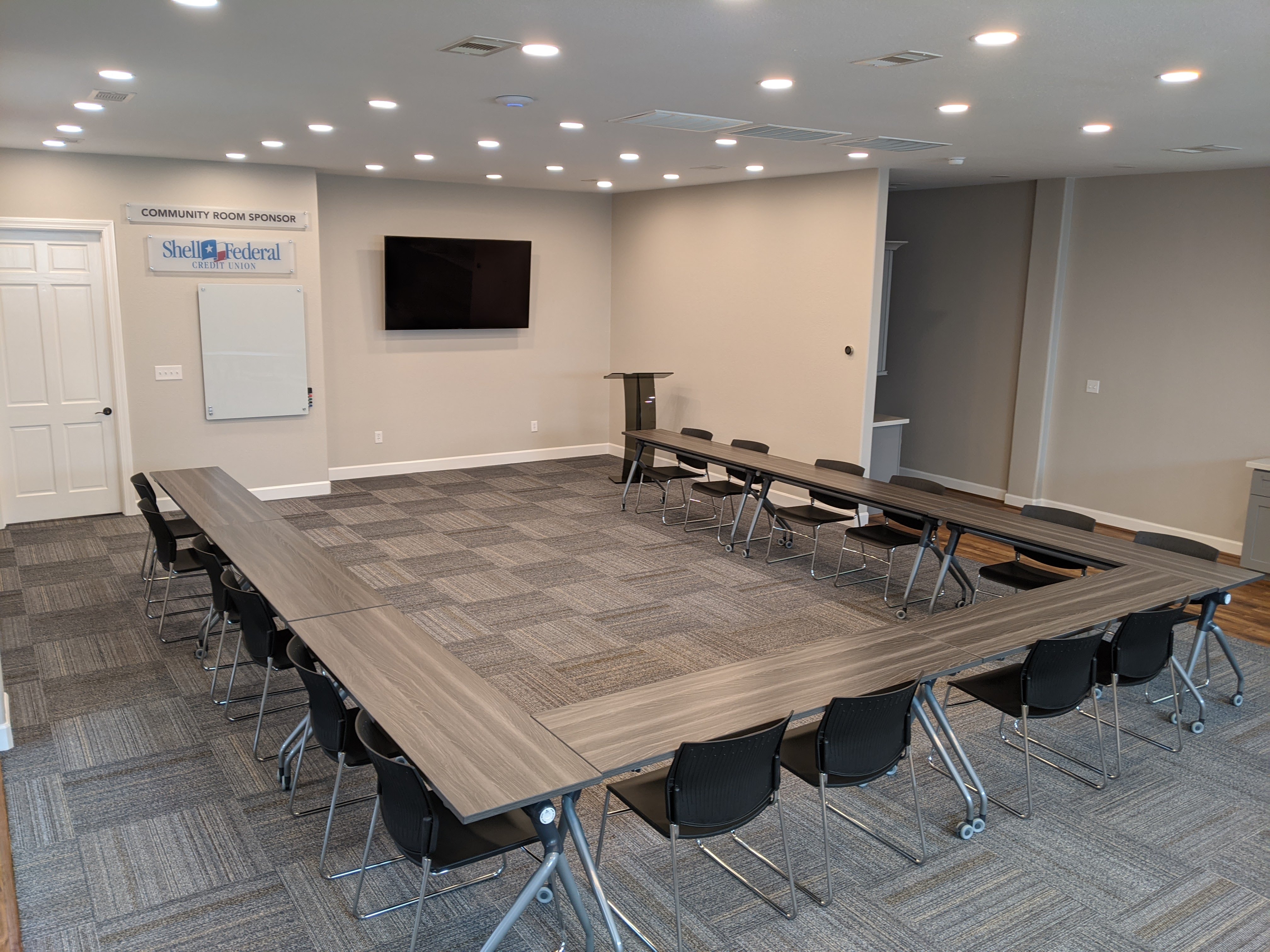 U-Shape | 24 Max Capacity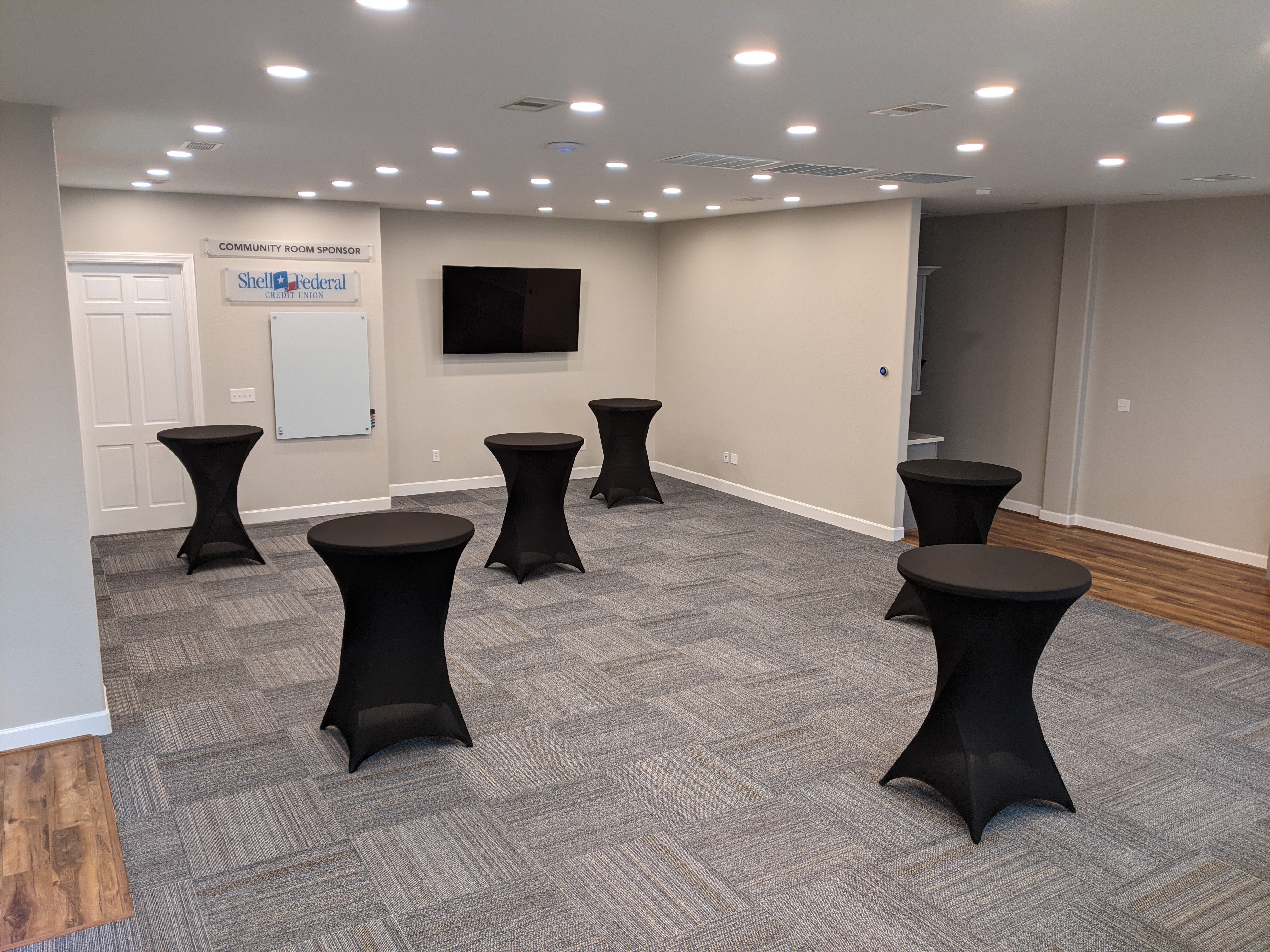 Reception | 70 Max Capacity