As the local voice of business, the Katy Area Chamber of Commerce is committed to keeping the Katy Area competitive, continuously improving the business climate, and advancing policies that contribute to a sustainable, healthy, thriving community.
The Katy Area Chamber primarily will focus its government affairs activities on efforts that promote a healthy business climate. The Chamber also will work with local, state and federal officials to pursue policies, legislation and regulations that support the Katy Area's outstanding quality of life (robust educational opportunities, healthcare assets and transportation/infrastructure). The Katy Area Chamber government affairs agenda will include hosting events and educating members on the impact of current policy, legislative and regulatory issues.  We also will continue to build strong relationships with our community partners and government leaders to support a healthy business climate.
Through our government affairs activities, the Katy Area Chamber will:
Be the recognized expert voice on policy issues impacting businesses in the Katy Area;
Inform Katy Area Chamber members of, and work towards, internal consensus to develop advocacy positions on business-related regulatory and legislative issues;
Provide input on business-related policies through actions - including engagement with government officials, and written comments and testimony - on regulatory and legislative matters that potentially impact the Katy Area.
With the Katy area being uniquely situation between three counties (Fort Bend, Waller, Harris), you can use this unique tool to find out who represents you from Federal to Municipal levels based on either your personal or business address. Either address that you put in, is not collected or stored.
The Katy Area Chamber of Commerce engages in Government Affairs.
We do NOT engage in political action on behalf of candidates and do not have a Political Action Committee (PAC).
Katy Area Elected Officials
John Cornyn
Joan Huffman
Steve Radack
Harris County Commissioner, Pct. 3
Ted Cruz
Lois Kolkhorst
KP George
Lizzie Fletcher
Cecil Bell
Andy Meyers
Fort Bend County Commissioner, Pct. 3
Michael McCaul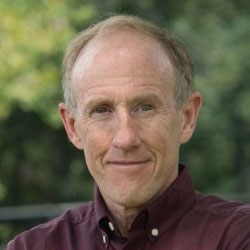 Gary Gates
Trey Duhon III
Pete Olson
Gina Calanni
Justin Beckendorff
Waller County Commissioner, Pct. 4
Paul Bettencourt
Lina Hidalgo
Ted Krenek
Waller County Justice of the Peace, Pct. 4
Bill Hastings
Frank Carroll III
Janet Corte
Duran Dowdle
Chris Harris
Jennifer Stockdick