The Chamber's Business After Hours events are held on the fourth Tuesday of each month from 5:00 - 7:00 PM. We urge you to take full advantage of this opportunity to get to know other business leaders in the community. These events are hosted by our members and are complimentary to attend. Light food and beverages are provided. Bring your colleagues and peers to attend.
If you're interested in hosting a Business After Hours, please download form below.
Chamber Connections Monthly Networking Meeting
These morning networking events are held on the first Thursday of each month from 7:30 - 9:00 AM at the Katy Area Chamber in the Shell FCU Community Room. These events are great opportunities to start your day with making business connections through networking.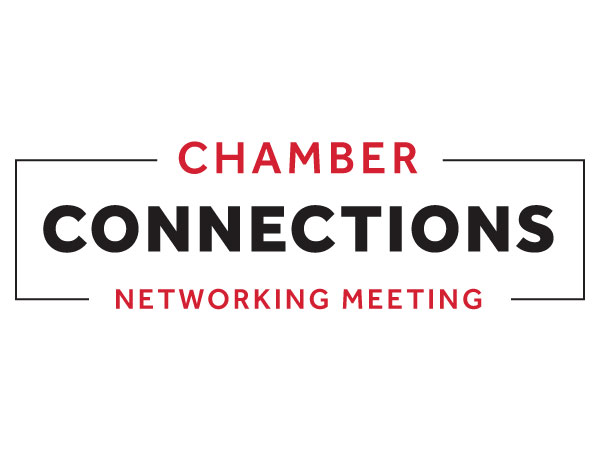 The Chamber hosts monthly luncheons on the second Thursday of each month from 11:30 - 1:00 PM. These informative luncheons programs also include opportunities to network. We develop these speaker topics around the four programs the Chamber focuses on including Education and Workforce Development, Healthcare, Government Affairs, and Infrastructure and Mobility.
Ribbon Cuttings are a great way to highlight your business as a Chamber Member and introduce yourself to the Katy Area community. The Chamber will provide the scissors, a customized banner, ribbon for the cut and a group of Ambassadors for support. This is a complimentary service for our members starting at the Bronze level. Ribbon Cuttings are held Tuesday -Thursday at either 9:00 AM , 12:00 PM or 4:00 PM.
Please download Ribbon Cutting form if you're interested in this service.
Business Builders Luncheon
Would you be surprised to learn the majority of chamber members are small businesses? Small businesses are the bedrock of our region's economy, and the chamber is always looking for ways to serve them. The Business Builders Luncheons offers training sessions for our members on topics including business planning, cash flow, taxes, social media, marketing, staffing, technology, networking, and more! Sessions are led by an industry expert so they have first-hand experience with what works for our small businesses. The Small Business Series is held on the fourth Thursday of each month at 11:30 AM - 1:00 PM located at Katy Area Chamber in the Shell FCU Community Room.